World's Safer and Powerful Spy App
No more doubts, discover the truth and get your peace of mind back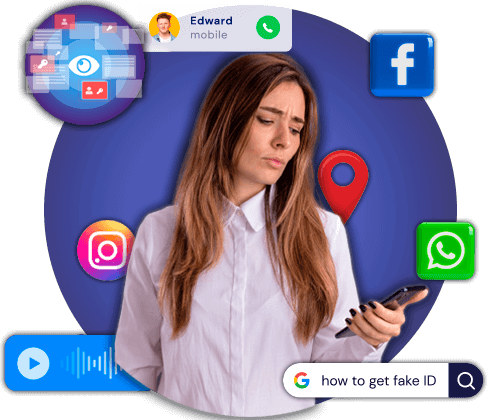 Put an end to your doubts
Get your peace of mind back
Safer Spy is Everything You Are Looking For
We have created a fast, safe and effective monitoring solution, where in just 3 easy steps you will have all the information you need without any difficulties.
It takes less than 3 minutes to install Safer Spy.
We use high-level encryption to transmit the information. That means only you can see it.
Our app updates you with the latest information every 5 minutes.
Every day of the year that you need, we will be available to help you.
There is no app icon on the cell phone, so the person will not know that her cell phone is being monitored.
Safer Spy has plans starting at $0.44 a day. It costs less than a cup of coffee.
Start Monitoring in 3 Easy Steps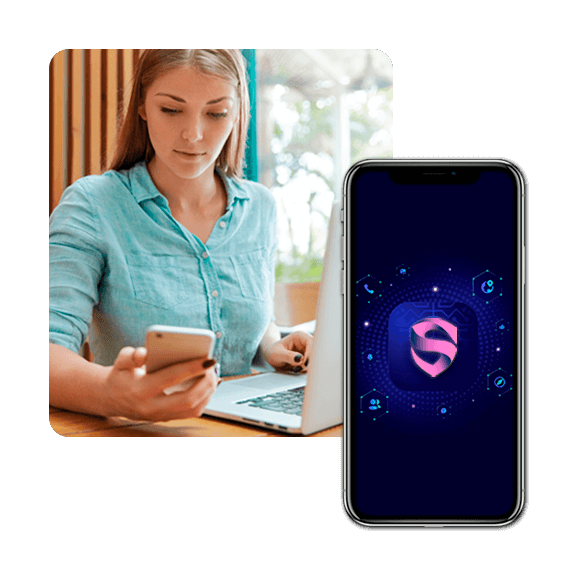 Download and install the app
Download and install the app on the target cell phone. It takes less than 3 minutes and is 100% invisible.
Safer Spy will continuously send all the information from the mobile to your online account.
Monitor the target device
By accessing your account online, through a cell phone or computer, you will be able to see all the information of the monitored cell phone.
Take a look at the Safer Spy numbers. That's why this app is the world's #1 choice.
Thousand satisfied customers
Safer Spy is always ahead, so you will have a perfect monitoring experience. Check out some benefits below:
Check Where We Were Featured
Take a look at the latest posts published by some of the most respected media outlets

Safer Spy was built around an idea of ​​bringing peace of mind to its users. With more than 27 features, it offers a complete solution for those who want to take care of a cell phone secretly, without any traces.

Safer Spy, the world market leader in monitoring software, introduces new tools on its platform. The user is even able to listen to the audios of messages exchanged on social networks in a totally secret way…

Safer Spy has a very simple and easy-to-use user interface, and offers a wide range of useful functions. For example, Safer Spy can block applications, track the location of the device, record incoming and outgoing calls, and much more…

Installing Safer Spy app on your children's cell phones also helps parents to become closer to their children, for the simple fact that they come to know their true thoughts and identities. Today this is very important for…
What Our Costumers Have To Say About Us
Safer Spy app has already helped many people to find out the truth and regain their peace of mind. Let's look at some stories:
"I spent a lot of time with doubts in my relationship, until i discovered the Safer Spy app, from the beginning i was helped by the team's support through email and WhatsApp, today after clarifying all my doubts, i'm much calmer. thanks Safer Spy team!"
"We are very concerned about knowing what our child accesses on his cell phone, who he talks to and the content of his conversations on social networks, as we know that nowadays the internet is very dangerous. So we decided to give him a cell phone with the Safer Spy app already installed, and we're much more comfortable now because we have access to everything he does on this.."
"It's a very useful app, it helped me to monitor my son and protect him from various things available on the internet. Now I can rest easy knowing he is safe."
"Safer Spy app made all the difference in my company. I installed it on all my company's cell phone to monitor my employees and this helped me a lot, because now i can see everything being done on cell phones through the website's panel."
"I recommend Safer Spy to everyone who, as i lived with a lot of mistrust and doubts in my marriage, the application took away all my doubts so i solved a huge problem in my life. In addition, whenever i needed support from the service, Safer Spy team helped me."
Customer Satisfaction
Rating
Safer Spy has
Great Rating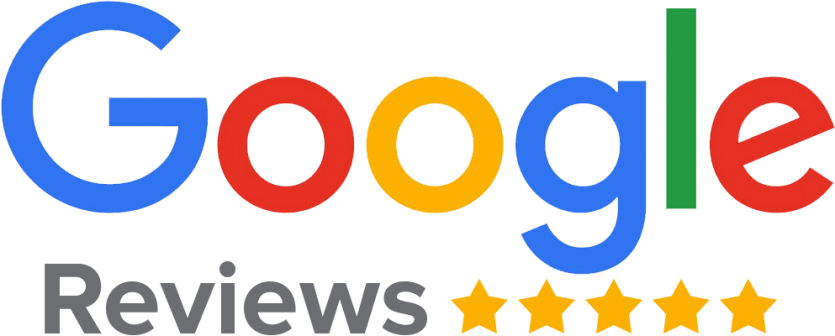 Safer Spy has the most advanced monitoring features that a spy app can have. It's exactly what you need to discover the truth and regain your peace of mind.
Get access to all Facebook Messenger conversations. Check out all the content of the conversations on the most used social networking application
You will have access to all Whatsapp conversations, messages, photos and audios received and felt. If you are suspicious or looking for some relevant information on someone's mobile device, download our Whatsapp spy app now on the target mobile phone and clear up your doubts.
You will have access to all conversations from Instagram Direct.
With Safer Spy you will have access to all Telegram conversations on the target cell phone. No matter the time or day, Safer Spy will capture it all!
Through Google Maps you can see all the locations where the target device is with date, time and day of the location of that device, you will have access to the location where the device was throughout the day.
You will have access to recording of incoming and outgoing calls through the phone clip, with date, time and duration of the calls. If the number is recorded in the phonebook of the target device, the name of the person to which that number belongs will also appear.
All keys and texts that were typed on the target device will be made available to you, including in which application or device function that text was typed.
You will be able to see which websites were visited by the user of the target device with specific date and time of access.
You will have access to all photos received and sent on the target device from the most diverse applications installed on this Android phone.
Live Functions and Much More
Ambient audio listening, live screen, live video and several other features are also available by installing the Safer Spy app.
Prepared to Monitor With Safer Spy?